Locked out of your house? Our Residential Locksmith in MD & DC can help!
There's no way to predict when you'll need professional lockout services or rekeying services for your car or home. That's why we take pride in our ability to service our customers at any given time or location in a safe, efficient manner. Our professional locksmiths are always ready to assist you. Available 24/7, our home locksmiths guarantee swift response times and efficient service to get you back inside with minimum stress. Our technicians are friendly and fully vetted. As we are local to our service area, we can be at your home any time of the day, any day of the year. When you are looking for a residential locksmith near you, you only have to call ServLeader!
ServLeader for your residential locksmith services
A residential locksmith near me
Here at Servleader, we are local to our service area. An emergency lockout situation can't be postponed and our certified locksmiths offer reliable and swift 24/7 service to all our residential customers. When you want a locksmith for your house, ServLeader is your choice.
Affordable prices, top residential locksmith services
Our customers praise us for our affordable prices and our customer service. We offer upfront pricing for all our 24/7 locksmith services to help our customers with their budgeting. Thanks to our great experience, we are extremely efficient and productive, which helps us maintain customer-friendly prices.
Experienced locksmiths for my home
All our locksmiths are certified and experienced. They are fully vetted and constantly upgrade their skills on new lock technologies. When you hire ServLeader for your home, you know you are getting the best locksmiths in the area.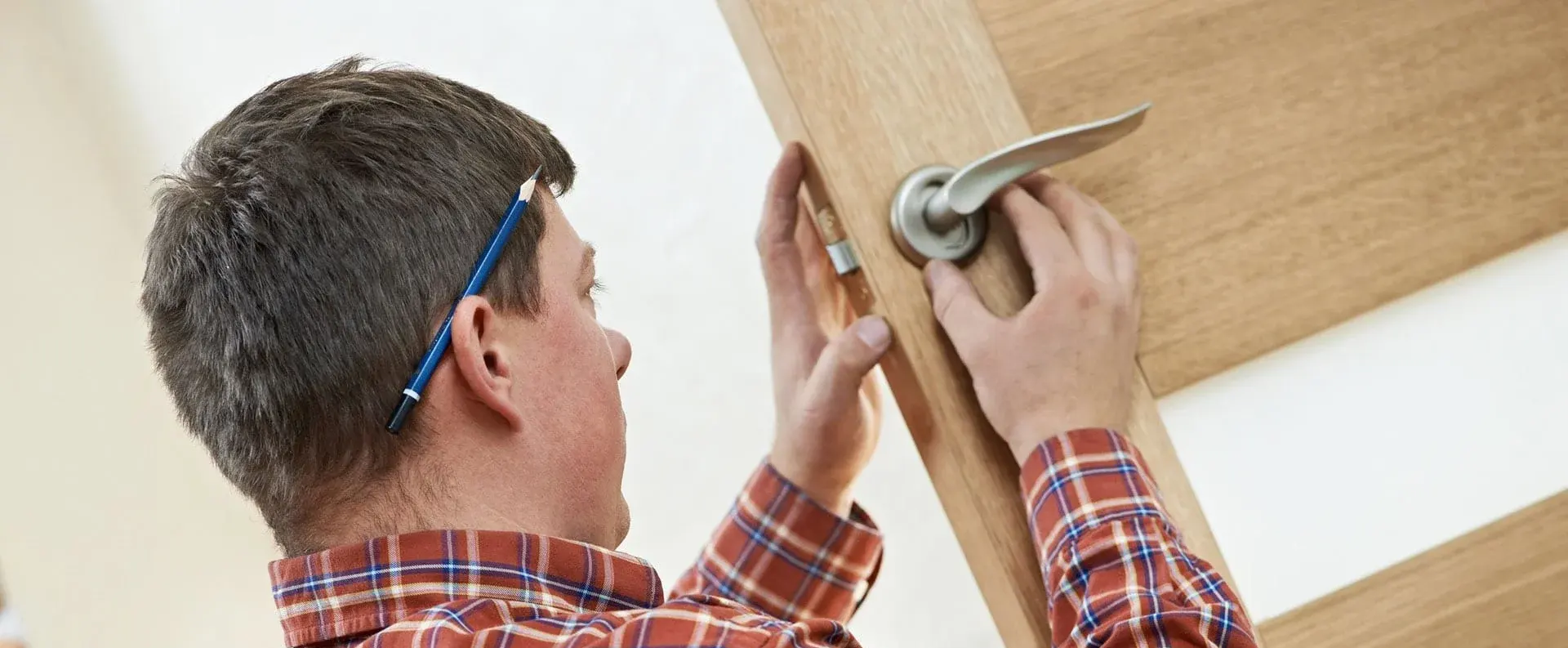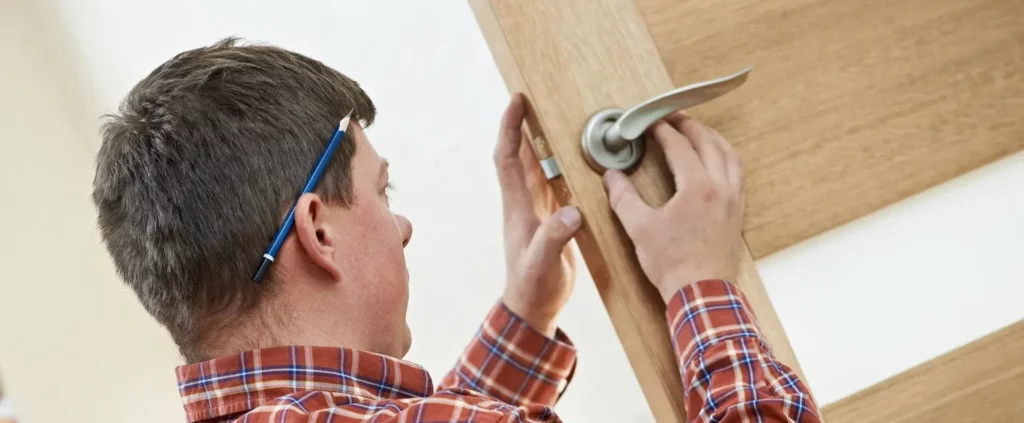 Lock Replacement and Repair
Lock repair and replacement
Over time, even the sturdiest locks can wear out or get damaged. Our licensed ServLeader home locksmiths can repair a residential lock that has stopped working as well as locks that seem dangerously ragged.
Whether you've experienced a break-in or your lock is simply old, our professional residential locksmiths can provide 24/7, high-quality lock repair or replacement services.
All lock types
We work with a wide variety of lock types and brands to ensure your home's security, including mortise locks, padlocks, keypad locks, knob locks, deadbolt locks, and smart locks.
Non-destructive lock repairs
When we open a locked door we make sure to preserve the lock so that you don't incur more expenses. Our home locksmiths draw on years of experience to deliver excellent 24/7 services at affordable prices.
Unjam doors
As experienced and licensed home locksmiths, ServLeader can extract a broken key from any residential lock and we can unjam any type of door, internal or external.
Key Duplication
Need an extra set of keys for your family members or your cleaner? Our key duplication service is efficient and reliable. Our home and apartment locksmiths use cutting-edge technology to replicate home keys with perfect precision, providing you with extra convenience and peace of mind.
Re-issue keys for locks
We can replicate home keys from existing ones but we can also issue keys for an existing lock. If you have lost your home or apartment key but would like to keep your door locks, ServLeader locksmiths can issue a new set of keys either by impressionning the lock or by disassembling it.
New keys for your new house
If you have just moved into a new house and would like peace of mind, one of our ServLeader home locksmiths near you can issue new keys for your existing locks. That way, you know that your family is safe because no one has keys but you.
Home Security Assessments
An ounce of prevention is worth a pound of cure, as the saying goes, and our certified residential locksmiths are not only experts at solving problems, but also at preventing them. We offer special home assessments, during which we evaluate your home's overall security, identify any potential vulnerabilities, and recommend appropriate solutions.
Installation of Advanced Lock Systems
Advances in technology have led to innovative home lock systems that provide enhanced security. From keyless entry systems and smart locks to secure lock sets, our ServLeader home locksmith services include advanced lock systems installation to upgrade your home's defense against potential threats.
Modern locks, deadbolt installation, and even keyless entry pads can upgrade your home's security and add an extra layer of protection.
Master key systems for increased home security
If managing multiple keys for different rooms is causing inconvenience, consider a master key system. This will allow you to use a single key to access multiple locks in your home while also having keys that only open specific doors—perfect for different members of your household.
Master key systems simplify life and offer a secure solution to residential locks.
Trust ServLeader to keep your home's security air-tight
You want the best for your home. At ServLeader, we provide a comprehensive range of residential locksmith services designed to keep you safe and secure. We believe in combining top-notch expertise with outstanding customer service.
We stand by our reputation, offer reliable services, and guarantee we'll fix your problem in no time. We cover all your residential locksmith needs and combine the best service with the most excellent prices. 
Frequently Asked Question ​
What types of residential locksmith services do you offer?
We provide a comprehensive range of residential locksmith services, including lockouts, lock replacement, key duplication, and more. If you have lost your key or need a duplicate key for your home, ServLeader is your trusted locksmith business.
I've lost my keys, can you help me get back into my house?
Yes, our trained locksmiths can help you regain access to your home, even if you've lost your keys. We are skilled locksmiths and can open a door without damaging the lock, which means fewer expenses for our customers. We can also re-issue keys for an existing lock if you have lost your keys.
How fast can you be at my place to unlock my home door?
Lockout situations are never pleasant, which is why our mobile crews are local to our service areas. We can be with you within minutes of your call to help you with any home lockout. This way, you don't have to wait too long and we can have back to your schedule in no time at all.