When you find yourself locked out of your own house, you may wonder if a locksmith can open the door without causing any damage. It's a valid concern, as nobody wants to deal with the hassle and cost of repairing a broken lock or damaged door.
So, can a locksmith open your house door without damage? In most cases, yes—a professional, experienced locksmith will unlock your door without causing any damage to the door or lock.
How a Locksmith Works
A locksmith like ServLeader offers professional locksmith services and specializes in working with door locks, keys, and security systems. We are trained to handle various types of locks and doors and possess the knowledge and tools to open them efficiently. Whether it's a traditional door lock, a deadbolt, or a high-security lock, locksmiths have the expertise to tackle the challenge.
When you contact a locksmith, they will typically arrive at your location within a specified timeframe, depending on their availability and the urgency of your situation. Many locksmiths offer 24/7 emergency services, so you can rest assured that help is just a phone call away. ServLeader even has 24-hour mobile units so we can be at your place within minutes of your call. We offer 7 days a week / 24 hours a day service because we know that a lockout emergency knows no weekends or working hours. You can get locked out of your place any day of the week and any time of the day and it is annoying — but thankfully with ServLeader, you can find a locksmith on a 24/7 basis to have your lock open very shortly.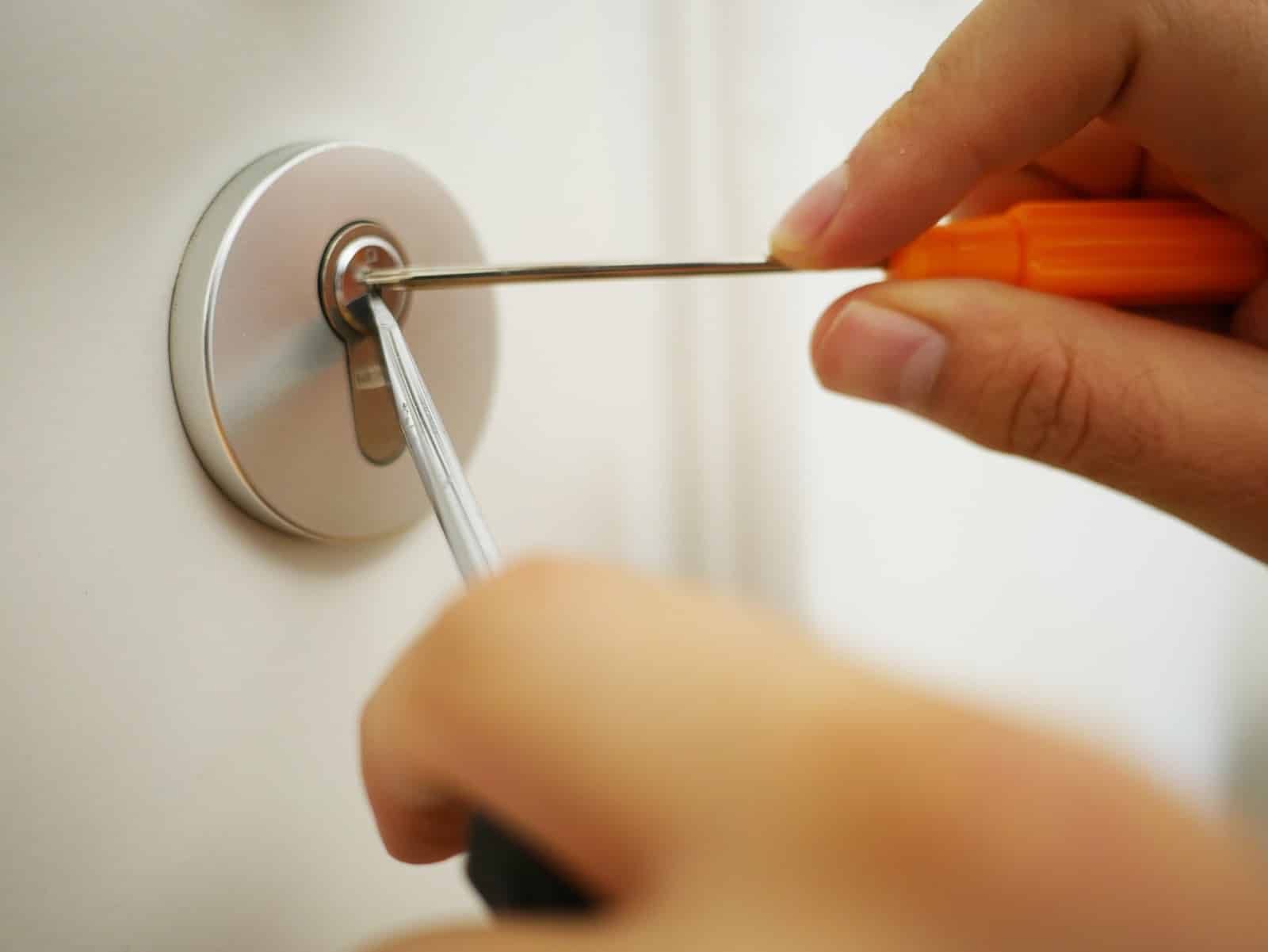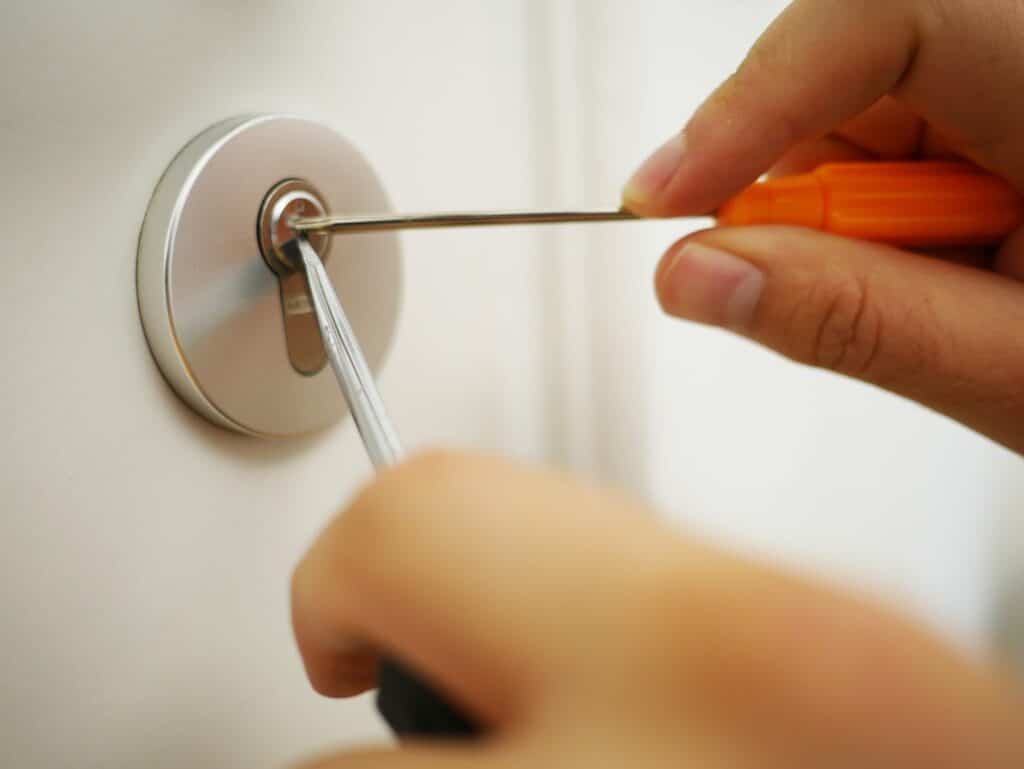 How Do Locksmiths Open a Door?
Locksmiths employ different techniques and tools to open a locked door. Our goal is to unlock a door without causing any damage. We have specialized tools such as lock picks, tension wrenches, and bump keys that allow us to manipulate the lock mechanism and unlock the door. In skilled hands, these tools can be used effectively and precisely.
While locksmiths strive to minimize any damage, there are situations where some minor damage may occur. For instance, if the lock is damaged or faulty, the locksmith may need to use more force to open the door, which can result in slight damage to the lock or surrounding area. However, a professional locksmith will always try their best to keep any damage to a minimum.
The ability of a locksmith to open a house door without damage also depends on the type of lock and the level of security it provides. High-security locks are designed to be more resistant to picking and manipulation, which can make them more challenging to open. In such cases, a locksmith may need to employ advanced techniques or even recommend replacing the lock with a new one if it's necessary.
Choose the Right Locksmith
When hiring a locksmith, choose a reputable and reliable professional. Look for locksmiths with positive reviews, certifications, and licenses. A trustworthy locksmith near you will prioritize your security and privacy while ensuring the least amount of damage during the unlocking process. A professional locksmith not only can open the lock quickly and without damage, they can also undertake any related key replacement and lock installation jobs on the spot so that you have peace of mind that your property is properly secured.
If you find yourself locked out of your house or your business, remember to stay calm and contact a professional locksmith like ServLeader. When you call a locksmith, explain your situation clearly and provide any necessary details such as the type of lock or security system you have. This information will help us understand the requirements and come prepared with the appropriate tools.
A ServLeader professional locksmith can open a lock without causing significant damage to the lock or your door. We possess the skills, knowledge, and tools to handle various types of locks and are trained to open them efficiently. If you ever find yourself locked out, don't hesitate to call a ServLeader locksmith in Maryland, Baltimore & DC, and get the assistance you need to get you back in your home safely.