When you urgently need assistance with installing, repairing, or opening vault doors, security containers, or specialty locks, you need a team of service professionals you can trust to do the job right.
Finding a reliable GSA-certified commercial locksmith service isn't an easy task. That's where we come in. With years of experience in the vault and safe industry, ServLeader's GSA-certified commercial locksmith services ensure your security is always in good hands.
What is a GSA Lock?
Certified GSA (general services administration) locks are high-security containers or vaults used to keep valuables and sensitive materials safe. The federal government requires GSA containers and locks as protected vaults or storage containers for certain classified documents and valuables.
5 Reasons You Need Expert GSA Locksmith Services
There are a few reasons you might need the repair services of a certified GSA locksmith:
1. You need to replace a faulty or worn GSA lock: A commercial GSA vault lock can become worn or damaged over time. If yours isn't working properly, hire a specialty safe locksmith as soon as possible to ensure the lock's security.
2. You need lock or safe repairs: If you notice damage, get your GSA lock repaired ASAP. Don't compromise the security of your documents or valuables. Damage can worsen, and you may eventually need a completely new lock as the container/safe door may not open.
3. You need to duplicate the key: Getting locked out of your container can be frustrating. Avoid negative consequences by creating a GSA duplicate access key for your lock.
4. You need to upgrade your GSA lock: If you want to increase security and upgrade your GSA lock without replacing your storage container, the best option is for a locksmith to install a newer, compatible version. Always have an expert vault locksmith on standby.
5. You need to install a safe, government-approved GSA lock: If you're buying a new storage container or need a government-approved GSA door, a ServLeader locksmith with federal government lock knowledge can help.
If you need a safe, reliable GSA locksmith for containers and vaults, don't risk your security or valuables – call ServLeader. As certified GSA commercial locksmiths, we have the experience and knowledge to service complex locks for containers, safes, and doors. We can repair, replace, or create keys for GSA locks, so you never have to worry whether your information is safe.
Keep Your Documents and Valuables Safe with Certified General Services Administration Container Security from ServLeader
When it comes to GSA-approved locksmith services, nobody does it better than us. Our certified professional locksmiths have years of experience with safe containers and high-security locks. Don't trust your containers' safety to just anyone, especially if it's government-mandated!
If you need a GSA certified locksmith for vault, safes, or container systems in Washington DC & North Virginia, contact us today. We'll be happy to take your information, review your security products, discuss your needs, and give you a free quote for our GSA locksmith services.
Contact us via email at info@servleader.com, a phone call at 202-240-1177, or fill out our online form for more information. We work hard to keep our customers and everything important to them safe and secure! (Learn more about commercial and residential services.)
Frequently Asked Question ​
A GSA locksmith is certified to work on U.S. Government locking systems, following the guidelines of the General Services Administration (GSA). U.S. government locations with high-security safes, vaults, and containers require locksmiths to carry GSA certification.
Can you open or repair GSA-approved security containers?
Yes, our GSA-certified locksmiths can open and repair GSA-approved security containers and locks. ServLeader is proud of its GSA certification because it testifies to our excellent skills and professional know-how.
What kinds of GSA services do you provide?
Our GSA locksmith services include lockouts, repairs, combination changes, lock inspections, and more. We can duplicate GSA lock keys, repair locks, upgrade GSA locks and install GSA safes and vaults.
Please fill out the following form and a representative will contact you.
Or call us:
(202) 240-1177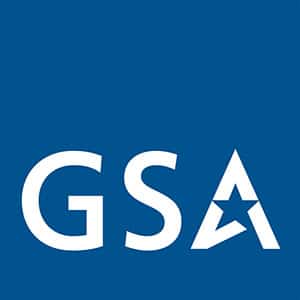 At ServLeader We provide all of your locksmith needs. We specialize in all types of locksmith services from emergency, auto, commercial, and residential locksmith services.